This summer, Lakeside is sending a team of short-term missionaries to the Cape Verde Islands.
The Cape Verde Islands are located about 400 miles off the western coast of Africa. These volcanic islands are home to about 500,000 Portuguese speaking people.
Our Mission Team has been invited by Pastor Luiz Nunes to minister in the city of Praia as well as its sister island of Fogo. Each team member will be involved in various outreach ministries with the hope of Jesus making the difference in many lives.
As a youth pastor and now pastor for over 30 years, I've had the joy of taking mission teams all over the world. This summer, my wife, Amy, and I are excited to lead a group of dedicated people from Lakeside to Cape Verde.
Pray for us, and may God lead you to help us! We praise the Lord for both your prayers and financial support.
– Tad Marshall, Pastor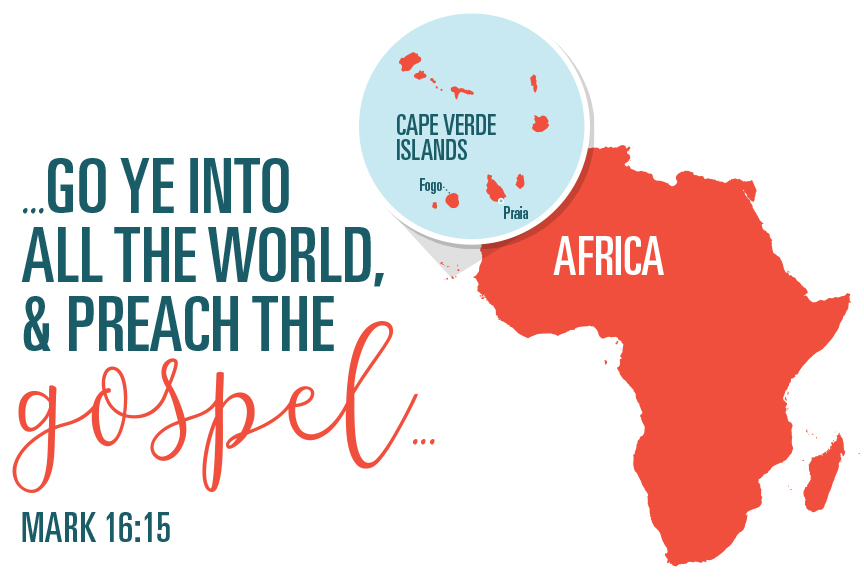 Our team thanks you for partnering with us on our mission,

and we all pray for eternal results!