Pastoral & Ministry Staff
---
Team Members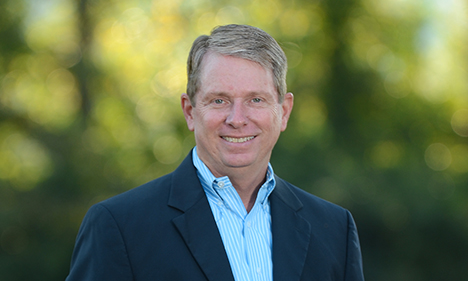 Tad Marshall
Pastor
Pastor Tad Marshall came to Lakeside as Senior Pastor in 2008. He grew up in a godly Christian home, and his father has been a faithful preacher of the gospel for many years. When Pastor Tad was fourteen years of age, he surrendered to the ministry while attending a week of camp at the Bill Rice Ranch.
He graduated from Bible College at Tennessee Temple University in Chattanooga, Tennessee. During his years there he served on the staff with Dr. Lee Roberson at Highland Park Baptist Church. Since his college days, he has served as a youth pastor for twenty-one years. Before coming to Lakeside, he was the pastor of Community Baptist Church in Siler City, North Carolina for four years. God has greatly used him.
Our church has experienced significant growth since Pastor Tad's coming. His friendly manner and fervent, Biblical messages are sure to encourage and strengthen you in your walk with Christ. We, as a church, invite you to attend as often as possible to see all that is available at Lakeside. We have classes for all ages, fellowships, and outreach programs that minister to families and individuals. God bless you!
Team Members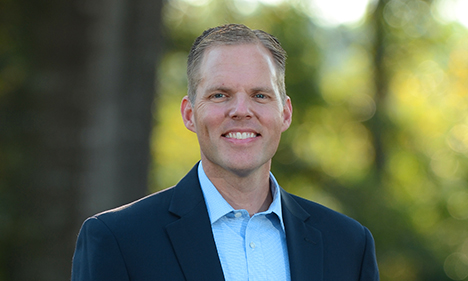 Tim Goodwin
Assistant Pastor
My wife, Christy, and I came to Lakeside in May of 2016 when I became Assistant Pastor.  It has been a tremendous joy to become part of the many opportunities of outreach and service. My main areas of ministry focus are young couples and Sunday School.
Before that, we met while students at Trinity Baptist College in Jacksonville, Florida. We then served eighteen years as Youth/Assistant Pastor and then for three years as Pastor at Berean Baptist Church in Sciotoville, Ohio.
We have three children which keep our lives very interesting and exciting to say the least! We homeschool our children so my wife is very busy being wife, mother, teacher and yes, sometimes warden!
Along with my family and service for the Lord, I enjoy sports and have been known to chase deer and turkeys in the fall and spring.
 We are honored to have you visit our webpage and look forward to getting to know you soon in person.
Team Members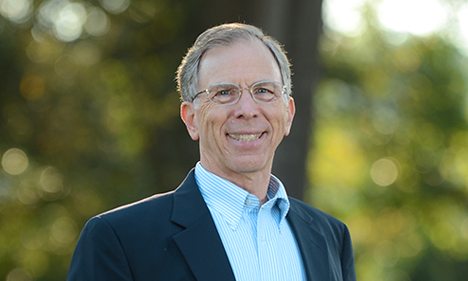 John George
Outreach Pastor
Thanks for checking out our website. Here is a bit of info on me. I enjoy my work here at Lakeside in outreach, Sunday School, and various programs. I came on staff in 1990 after church planting work in New Jersey. Truly Lakeside has always been my home church; it was here in 1967 that I was led to Christ as my Savior.
My wife, Ruth, and I have two sons of whom we are very proud. Both have provided us with grandchildren, a great joy in this part of life.
In addition to my relationships to the Lord and people, I enjoy running, camping, and wood work. I like computers and gadgets as long as they work properly, which is when?
We would love to get better acquainted with you at Lakeside!
Team Members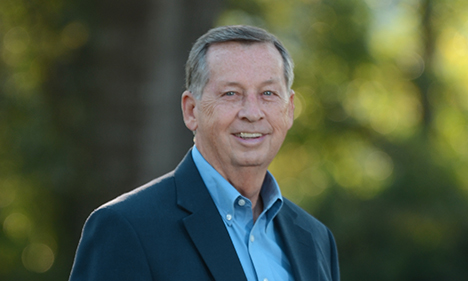 Jim Stephens
Visitation Pastor
My wife, Priscilla, and I enjoy the ministry at Lakeside. My role on the Pastoral Staff is ministering to our young couples, visitation and outreach, and involvement in the music program.
I am a native South Carolinian and Priscilla grew up in a missionary family in Bolivia, South America. We met while students at Tennessee Temple University and were married in 1972. Our degrees are in education. We have three children, all graduates of Christian Colleges and serving the Lord. We have "no greater joy than to hear that our children walk in truth". I believe that the measure of a man is his family.
I had the distinct privilege of serving our country in the US Army as a paratrooper in the 101st and 82nd Airborne Divisions during the Vietnam War. I am grateful for our great country and pray that she will return to the principles that made her great.
For the past 32 years I have been involved in the ministry serving in Tennessee, North Carolina, and South Carolina. Before joining the staff at Lakeside I was the director of a camp for "at-risk" teens. We were able to reach many for Christ.
Our mission continues to be Jude 22 . . . "making a difference" in the lives of people.
Team Members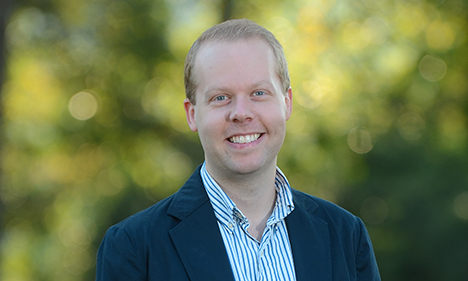 Wesley Hollar
Music Director
I am a product of the ministry of Piney Heights and Lakeside Baptist Church. I love Lakeside, and it's been a joy to call it my home church all of my life. My wife Amanda and I are thrilled to serve the Lord together at Lakeside. Our family is growing, and we're experiencing the many joys of being new parents.
From a very young age, the Lord instilled a love for music in me. Godly music has always been a blessing and encouragement to me, and I've tried to share that with others. As the music director, I am looking forward to challenging our entire music ministry to reach our mission: to present music that reaches the lost, encourages believers, and honors Christ in every note, rhythm, and lyric.
We are excited that you have checked out the Lakeside website. We hope that you'll come visit us and see all that God's doing beside the lake.
Office Staff
---
Church Secretary

Financial Secretary

Church Receptionist